Tell us a little about what you need, and we'll respond quickly with our price and estimated turnaround time.
Need an appraisal now? Order securely online for an accurate, reliable appraisal to fit your specific needs.
When you need to know the true value of a property, you need an expert. Find out about the appraisal process.
Ashar Property Appraisals, LLC


Your Saint Louis & Saint Charles County real estate valuation experts with a 72-hour turnaround time
As Certified Appraisers, we have the education and competence to produce dependable home value opinions that banks and major lending institutions need for mortgages. With years of experience that only comes with doing the job, we're more than ready to handle a variety of property types.
Service Area:
Saint Louis County
Saint Charles County
A Certified Residential Appraiser from Ashar Property Appraisals, LLC is your best source of an unbiased opinion of value when your needs include:
Real Estate Asset Valuation (REO, Tax Appeal, Foreclosure, Date of Death, FSBO, & Accurate Real Estate Agent Listing Range
Removing PMI (Private Mortgage Insurance)
Loan originating by an experiences Saint Louis County & Saint Charles County Appraiser
Divorce settlement services when a value estimate of shared real estate is required
Relocation appraisal services
Retrospective Home Valuations
There was a problem returning the RSS feed.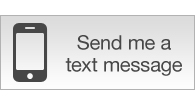 Got a Question?
Do you have a question relating to real estate appraisals? We can help. Simply fill out the form below and we'll contact you with the answer, with no obligation to you. We guarantee your privacy.